Found a suitable venue?
Got an event date on mind? Our system is designed to suit all your needs. Select the most suitable venue from the list and navigate to the Venue Details page.
Oh yes, Found it!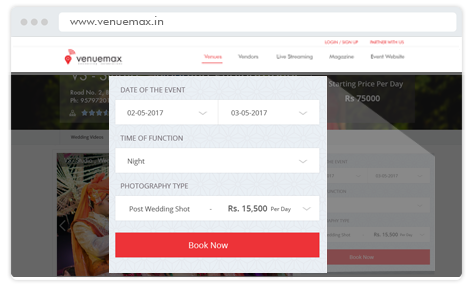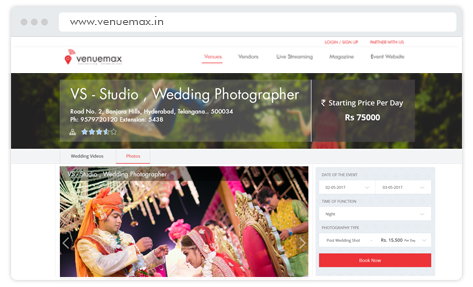 Ready to Check the Availability?
The key differentiator and the unique feature to run an online availability check on the venues. Select Date, Time and Event Type and Key in Number of Guests to check the availability of that Venue to host your function.
Thank god, saves a lot of time and effort - a quicker and faster decision at the click of button
Browse your Venues & vendors
You have everything you need to compare them and make the best possible decision. You'll get it right for sure!